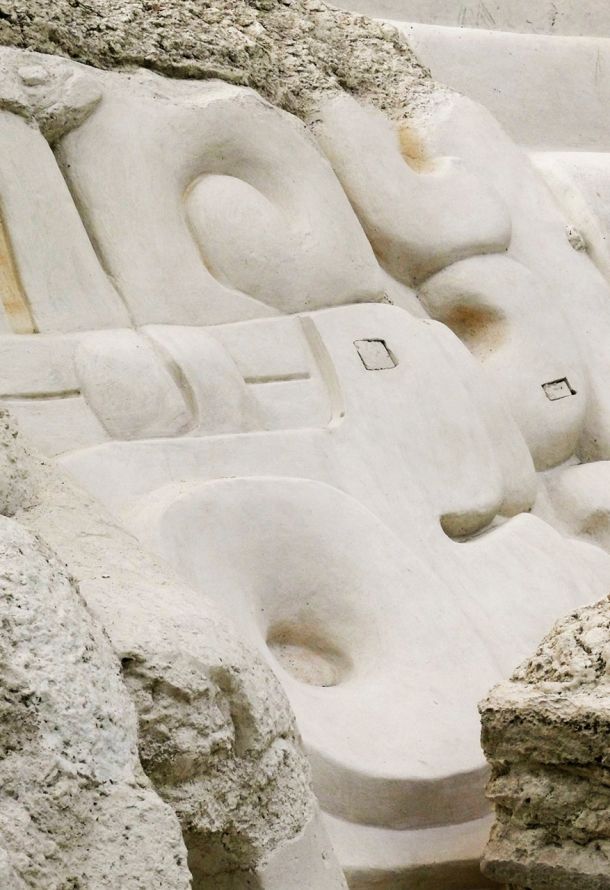 El Mirador Trek – 5 days
Explore the inside of one of Central America's most amazing regions, Mirador Basin at Petén, Guatemala. The archaeological site El Mirador is considered the most important prehistoric settlement with evidence of the origin of the Maya Culture in this area.
The biggest pyramid yet discovered in the world (according to National Geographic). "La Danta" It was discovered in 1930 by an expedition airway of the Carnegie Institution of Washington while flying over the region. La Danta has maximum dimensions of 314 m. in front of (first platform), 600 m deep and from the first platform leveling until the top has approximately 72 m. high.
The site was known as the Kingdom Kan – today as El Mirador - It covers nearly 3,000 square kilometers of territory and possession of at least 200 Preclassic Maya sites.
Have you seen the movie Apocalypto? The big city that is depicted at the end of the movie is based on The Mirador.
Description
Tour Description

Highlights:

Following the footsteps of a forgotten city into the jungle.
It is the largest archaeological site yet discovered and the cradle of Maya civilization.
El Mirador's dominating feature is the presence of two large pyramid complexes, El Tigre and La Danta, running east to west and facing each other.
1000 years older than Tikal, (The Preclassic)

Starting at Flores:

We will meet you at the airport Mundo Maya or any hotel at Flores, El Remate or Tikal.

Private transfer to Carmelita village 2.5hrs dirt road.

Time to departure: 7:00am (If you are already at Flores).

Package Includes:

Private transfer to 82 km –Carmelita village (trek starting point) and return to Flores.
10 Full meals for the entire trek (3 Breakfast, 4 Lunch 3 Dinner) + snacks (we will deliver first day)
Mules to carry (camping equipment: client tents, backpack, stove, cutlery, plates, food and fresh vegetables, etc.).
1 Community guide (Spanish speak)
1 Jungle cook,
Muleteers for every 6 mules.
Happy hour with tea or coffee every afternoon on camp.
Refill of purified water each day.
2 person per tent clean, or single.
Thick, comfortable sleeping mattress, (Pillows by request)
Water for washing every day.
Biodegradable soap and hand cleansing gel.
Emergency First-aid kit. (guide)
Local Lunch in Carmelita after El Mirador and El Tintal.

Does not Includes:

Tips for guide, cook, muleteers and driver.
Flight Ticket to Flores. Accommodation in Flores.
Insurance. (Check that your insurance covers you for trekking and consider joining a local emergency.)

Upgrade your trekking to El Mirador

El Mirador 6 days:

add 1 more day in your trekking to visit Nakbe, a city built over 3000 years ago and before that of El Mirador. "Our recommendation".

El Mirador 7 days:

add 2 more days in your trekking to visit Nakbe, Los Guiros, Wakna and La Florida.

English guide in the trek

US$450 extra charge for 5 days.

Horse only you during all trek

U$55.00 extra charge.

Flight from Guate City:

We are wholesalers of the flights to Tikal, you can book with us, the best price guaranteed.

Hotel reservations:

Please check our accommodations section and you can choose the hotel that you like

Itinerary

Day 1 – Flores – Carmelita – El Tintal

L

D

Pick up: At your hotel or airport.
Departure at 7:00 am from Flores by 4WD pick-up trucks or mini-bus for larger groups to the Community of Carmelita 2.5hrs.

Welcome meeting upon arrival to Carmelita (village) to meet your local guide; all gear will be packed on mules for the trip and off we go! to Tintal 25km.

09:30 am – Trek departure.
01:00 pm – Box-Lunch on the way.
02:00 pm – Continue to El Tintal.
04:00 pm – Arrival El Tintal Camp.
06:00 pm – Optional sunset view from a top the temple return for dinner.

Overnight – Camping at El Tintal.

Day 2 – Tintal – El Mirador

B

L

D

El Tintal archeological site is known for its Causeway that runs for over 13 miles or 22 kms. Besides archeologists have found the 3rd largest ball-court yet discovered.
Hike or horseback ride all day to El Mirador 30km (approx. 7 hours). Wildlife watching in late afternoon.

06:30 am – Leave el Tintal camp. (Lunch on the way)
04:30 pm - Approx. Arrival time.
06:00 pm - Optional sunset climb at pyramid El Tigre.

Overnight – Camping at El Mirador Camp site.

Day 3 – El Mirador

B

L

D

Optional activities at no cost (just ask for them):
-Sunset
-Sunrise
-Night walks

One of the world´s largest ancient cities ever. It covers over 12.5 square miles with more than six thousand buildings including palaces and temples and markets and roads. It is over 3,000 years old…

Sunrise hike to the top of the pyramid "El Tigre"; from where we'll listen to the roars of howler monkeys and nature waking up while the sun rises on the horizon. La Danta as a pyramid is considered one of the largest. From its top…the world below your feet!

Overnight – Camping at El Mirador Camp site.

Day 4 – El Mirador - Tintal

B

L

D

Early morning (7:00 am) leave El Mirador; on the way to El Tintal you will visit "La Muerta" a Maya archaeological site, located on a promontory 3.5 km (2.2 mi) south of the El Tigre complex of El Mirador, and it is considered a satellite of that city. Continue and camp near the archeological ruins of El Tintal (approx. 8 hrs.). Explore the nearby ruins and camp in El Tintal.

Overnight – Camping at Campamenton Perez "El Tintal".

Day 5 – Tintal – Carmelita - Flores

B

Breakfast (7:00am) and continue to Carmelita, your 4WD vehicle waits to transfer you to Flores to your hotel or airport if flying.

End of expedition!

B Breakfast, L Lunch, D Dinner.

FAQ´S
Goes Great with